Outskirts of Morgul Vale, Contested Lands of the Dead City
The great host of Orcs and riders marched into the plains between the Dead City of Minas Morgul and the rubble of Osgiliath. The air was filled with the combined beats of drums, boots and hooves on the grass, as well as the flapping of the Witch King's fell beast.
He looked over his army, inspecting it and it's surroundings, and then turned his empty crown towards the 'city' of Ogiliath. 'Those ruins,' he thought, 'Will soon belong to the Dark Lord- a bastion from where he could attack the White City. He then looked towards the wilds of Ithilien, home to the rangers of Gondor. They needed to fall before Osgiliath was taken- the forests burnt and the men purged, but first the Morgul Vale needed to be secured.
The Orc mass was called to a halt, and they began the deployment of crude defenses, such as shield walls and stakes. Here they would battle the men of Gondor if need be, and take the region once and for all, from where they could slay the rangers and push Gondor back across the Anduin. The Witch King scouted his encampment's perimeter atop his mount, leaving the army to do their business.
Minas Morgul
The Orcs and Trolls who remained in the Dead City continued the construction of their towers, whilst regular patrols were sent across the Vale.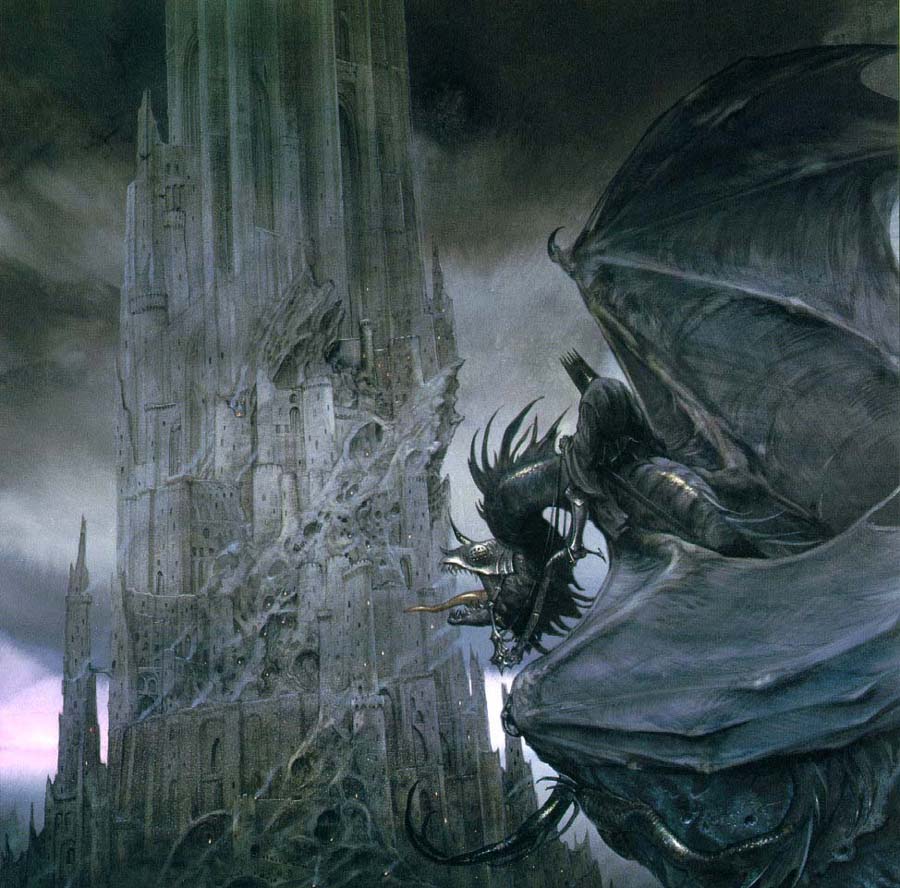 Barad-Dur, Mordor
The Black One flew across the skies of the wastes of Mordor. Below him the ash of Mount Doom fouled the air and blanketed the plains, and the Black Gate in the distance stood proud, ready to deter any attack from the doomed people of the West, but he cared not for those lands, for his true calling was the lands of Khand to the East, which he had once reigned over. He now awaited his master's command.