Also known as the rules.
Note: This thread is being saved (and stickied) for the posterity of its message and its history in the community; please refer to "A Hitchhiker's Guide to F7" for more pertinent details about F7.
I. Thou shalt not spam.
Forum 7 is
not
a spam forum, and threads that are nothing more than spam will be locked. Similarly, posts made in Forum 7 will not be added to your post count, to discourage people from posting borderline spam in various F7 threads just to boost their post count.
II. Thou shalt remember the seventh day of an inactive thread is its ending.
In other words, the autoprune should remove threads that haven't had new posts in 7 days. In case the autoprune doesn't seem to run properly, these prunes may be run manually by a forum admin roughly once a week.
III. Thou shalt understand what is allowed in Forum 7.
Forum 7 is our casual chatter forum. Types of threads that can go in here include: chat/social threads that contain some thread of conversation ("chat" threads that are deemed purely spam will be locked
[Please see here regarding C/CLTs]
,) word games,
non-Nationstates related roleplays,
and other less-serious sorts of discussion. Want to seriously debate sports? There are threads on that in the General forum. Want to hang around a virtual sports bar watching a game while drinking and bantering with folks that turns into a bar fight? That's more Forum 7 material.
As it is more casual than other sections, remember not to take comments too seriously.
IV. Thou shalt not report flaming/trolling to the mods unless thou art the victim.


If you see a couple of guys flaming one another silly, it's not your place to report it to the mods. Some people find that to be a fun way to spend the time, and if the people involved don't have a problem with it, then we don't have a problem with it, provided they aren't also breaking some other rule in the process. If someone takes joking around too far however, we request that you try to resolve the matter yourselves before bringing it to the mods.
IV. Thou shalt report flaming.
There's silliness and playground insults, and then there's
flaming
someone. Unfortunately, folks have been having difficulty minding the difference, and thus the original fourth commandment has been struck out and replaced. Rules on flaming and reporting flaming now match that of the rest of the forums. Bear in mind, however, that mild playground insults are less likely to be acted on unless there is evidence of a larger pattern of harassment.
V. Thou shalt remember that the rest of the rules still apply.
Pretty self-explanatory. This is our casual fun section, it is
not
4chan.
Aside from the flaming exception,
Anything that would get you in trouble elsewhere in the forums, such as posting porn, cybersexing, promoting illegal activity, and so on
will
get you in trouble here too. So don't do it: you don't want the shame of getting banned or deleted over something you did in Forum 7, do you?
VI. Thou shalt have thread ownership in roleplay threads, and only roleplay threads based upon a case-by-case basis.
Since non-Nationstates roleplays seem to be gaining steam in here, and offering thread ownership in the Nationstates RP forums hasn't added a ton of moderator work, we can extend thread ownership to roleplay threads in here. The OP of a roleplay thread may ask the mods to remove posts from their roleplay for any reason, and may request specific people not participate. If the OP of a roleplay thread asks you to stop posting or leave,

do so

; continuing to post in a roleplay thread you have been told to leave can get you in trouble as harassment. As with flaming reports, We would prefer players try and resolve issues among themselves when possible, however when this is not viable, there's nothing wrong with asking the mods to intervene.

Aside from the more obvious cases of roleplay threads, other threads that are considered roleplaying include some forms of chat threads (Paradise Club being an old example of a chat thread/roleplay,) and church threads, as they are roleplaying whatever unusual 'religion' they're supporting.
F7 is not for roleplaying threads; roleplaying threads belong in National & International Roleplaying boards, or Portal to the Multiverse. Thread ownership applies based upon case-by-case judgment of the individual F7 thread. As a general litmus: thread ownership does not apply to mere thread games such as "Above Nation" or similar.
VII. Thou shalt remember to have fun.
Because fun is fun
Stew cranberries like apples
Tastes much more like prunes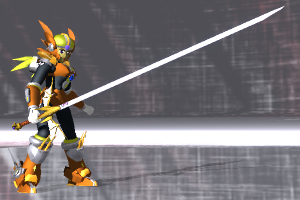 ~Evil Forum Empress Rep Prod the Ninja Mod
~She who wields the Banhammer; master of the mighty moderation no-dachi
Kiritateru Teikoku