Here is the place to request embassies in the Royal Sultante of Abu Salih. Do so in this format and Sultaness Rania will greet you personally: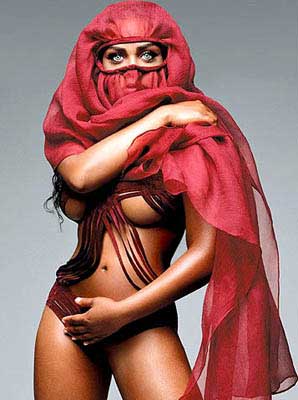 Sultaness Rania
Rules and Regulations:
- The Embassy will be a safe haven for that nation's citizens in the Royal Sultante. Diplomatic Immunity is extended to the Head of the Mission and a Deputy.
- Salihan government personnel or citizens cannot enter the embassy without the permission of the Head of the Mission.
- Total personnel is to be kept under 100 persons and security personnel under 15.
- Only kinetic energy small arms (ie. assault rifles, handguns, shotguns, lmgs) will be allowed on the premises. Heavy machine guns, MANPADs, etc, will not be allowed nor needed.
- Those to place an embassy in the Royal Sultanate will attempt to have friendly relations with Abu Salih though we understand it may not be possible at times.
- Abu Salih will be allowed to hold an embassy in your nation.
Choices for Embassy Location:
Oujda, Capital City
Oujda, the capital city, is where most current embassies reside. Tight security is provided for the embassy area in the center of the city by the House of Salih's Gendermarie. Oujda, a city of 7,000,000 is the center of Salihan governmental and economic activity.
al-Abwa
al-Abwa, a city of 5,000,000, is the cultural capital of Abu Salih. The oldest major city in the country offers closer interaction with the average Salihan. It is also a major financial hub and many foreign national already live in the city.
Application Format:
National Information:
- Full Name of Nation:
- Government Type:
- Head of State:
- Head of Government:
- Minister of Foreign Affairs or Equivalent:
Ambassadorial Information:
- Ambassador's Name:
- Ambassador's Family (if any):
- Are there any health or security issues local authorities should be alerted of?
Location
-Where would you like your embassy located?
- Special Requests regarding your embassy?
Staff and Equipment Information:
- Diplomatic Staff:
- Security Staff:
- Service Staff:
- Will you be hiring locally?
- Number and Type of Weapons:
- Number and Type of Vehicles:
- Are they any health or security issues of the staff that local authorities should be aware of?
Miscellaneous:
- Would you like us to establish an embassy in your nation?
- Do you have any special requests?
- Would you like to enter into trade/treaty talks?
- Is there any additional information we should know?
- Please declare any drugs, alcohol, animals or plants you are bringing into the country.
Current Embassies:
The Republic of Thurask
The Empire of The Star of the Queens
The Constitutional Republic of East Klent
The Socialist Republic of Central Slavia
The Most Serene Republic of Corontini
The Allied States of The Andromeda Islands