The Republic Stance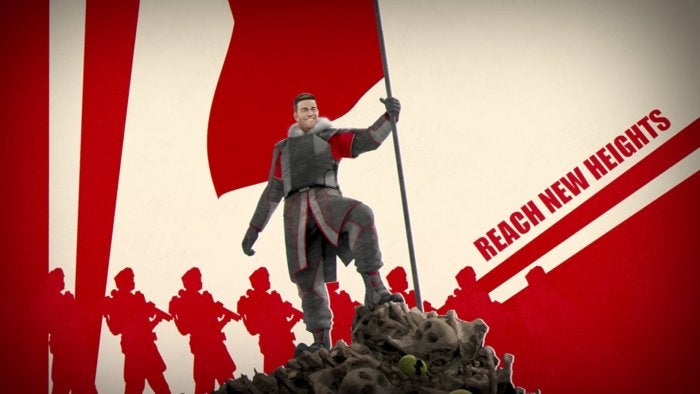 The Current Republic Commands over 4.2+ million worlds.
Please excuse me as we now delve into some math.
Out of those 4.2+ million worlds, 23% (974,231 Worlds) of them were a byproduct of Republic Colonization Efforts, 5% (211,789) of them was the initial worlds that formed the base of the Republic, 60% (3,092,128 Worlds) of the current Republic Territory were byproducts of our Diplomatic and Economic endeavors throughout the galaxy as we know it.
Meaning only 12% (508,294 Worlds) of the Current Republic Territory were the byproducts of Republic Military Annexation. Even then, given the hundreds of thousands of years of which the Republic has existed more than half of all territory acquired via Annexation were made under the Golden Age of the Republic (aka the very beginning, under the first 10 Imperator Administrations)
The Point I am trying to make here is that the Republic seeks not to make an Empire of Ash.
What is Pokemon... or Evil Dead for 1000$, please.
Republic Military Action for the past few hundreds of thousands of years after the Golden Age have been about protecting (pay attention now, keywords in play now) the Republics "Spheres of Influence" (did you catch that special keyword?). The Republic relies on its spheres of influence to spy on its enemies without being incriminated, and sometimes for out of the box scientific advancements that don't require us to toss the laws of physics and general morale decency out the door.
The Republic holds a plentitude of spheres within its home galaxy and other galaxies within its own universe... however, the Universe in which the Republic inhabits is not the only one is it? There are plenty of other Universes that exist with their own certain level of interesting settings that the Republic would be happy to support.
The Republic seeks to make friends and allies where ever it can. To expand its sphere of influence.
Hence to facilitate good graces between us, and anyone else we can come to contact with. So the Republic now extends the offer it makes for all powers that it comes into contact with that will receive our diplomats.
The Right to represent yourself before Imperator and Council in the hopes of garnering Good Will, Trade, Treaties and or Declare War.
Good Luck with that Last One.
The Republic will be accepting Applications for Embassy Construction within Republic Territory from today and onwards for the near future.
Acceptance of said Applications will, however, take some time.
(OOC: I still haven't finished writing my leaders factbook, and I still have to fulfill the Council Factbooks... that will take a while like a really long while because there are like... 7 Members of the Council and I haven't even finished the Imperator. I'll start doing responses to Applications once I complete my only Military Factbook as well as my Leaders, and at least start on the Council Member that is supposed to handle these things. Also, I don't have a template to make any applications so use whatever you have on hand as long as;)
Applications that will receive the quickest responses are the ones with the most legitimacy behind them from your nations ruling office, Applications have their intent be it trade, treaty or otherwise expressly pointed out with the least amount of vague wording used, Applications dictate what measures they wish fulfilled for the safety and security of their ambassadors to the Republic, Applicants can bring their own Security Personnel if they wish, and even oversee the construction of their Embassy Personally as long as Republic Representatives are allowed to be present during planning for our own safety and assurance.
For those who might question the Republics intentions, or wish to learn more about the Republic. I am more than happy to answer any and all questions that might wish to be asked. I'll be here... basically for most of my life probably, so ask away.
-Republic Diplomant #00021359
(OOC: Just to stress although it says "Embassy" at the top, I am by no means ready to receive diplomatic ties, this is more specifically a Q & A first)