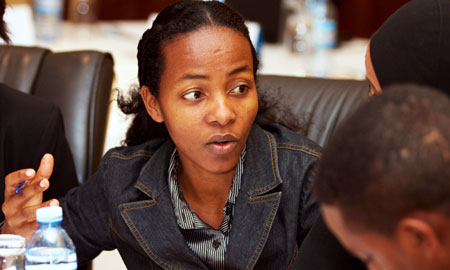 This is Rahel Masresha, leader of the Progressive Party. She wishes to gain control of Parliament and become Prime Minister.
She was a member of the Dub City-County Board of Supervisors from 2010 to 2016, and was elected as an MP for a district in Dub City's Boulevard neighborhood in 2016.
Foreign journalists are welcome to ask any question they like regarding the policy stances of her or her party.
This is a image of her party's political orientation, as compared to the other parties: