ARGENTINSTAN CITY LIGHT RAIL
---
www.acmta.arg/lightrail
---
Argentinstan City Light Rail
is a light rail transit system in Argentinstan City as well as extending north to Santos as well as south to Parkwood Heights. Daily ridership of the three lines are approximately 164,300 passengers and about 52,597,300 passengers annually. The light rail system is owned and operated by the ACMTA. However the system is dubbed TRail by locals and is displayed on trains.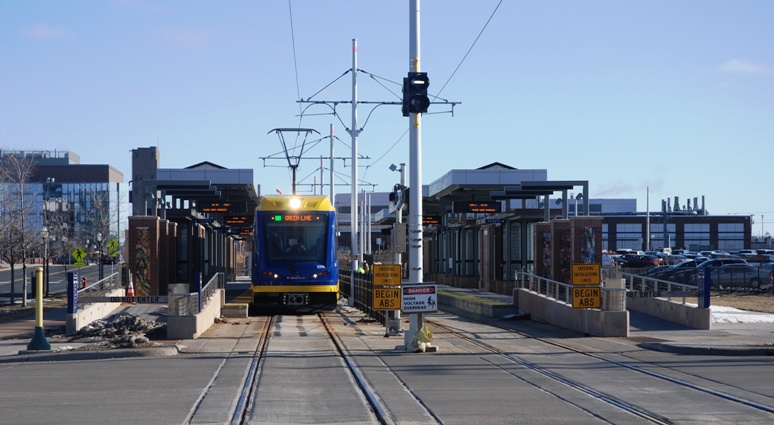 Metro Map
LINES
There are three lines. The Brown Line goes from COPA Galleria to Santos by way of Ashmont and COPA Ashmont. The Neon Line goes from the city's Financial District and Downtown to the Ashmont neighborhood. The Gray Line goes from London Street to Heart Mountain National Park by way of Chinatown.
A future line to be called the Expo Line, is being proposed which will abandon the need to travel to Ashmont Station to switch between lines, instead which will connect passengers along the Brown Line, Gray Line, and the Neon Line together.
FARES
Fares on Argentinstan City Light Rail or TMetro are designed using the flat rate method. All rides cost $2 SAD (adults), $1 (seniors, children). Fares are free within Downtown.
SMART CARD
The Argentinstan City Light Rail (TMetro) participates in the
Beluga Card
scheme, accepting it within the system along with other ACMTA branches. They can be reloaded at stations, on the train, and at ticketing centers.
Aerobus Transport 700-LRT (Utilized on all lines)
BROWN LINE
GRAY LINE
London Street L.R. Station
3rd Street L.R. Station
4th Street L.R. Station
Chinatown L.R. Station
NEON LINE