OOC
- Please do not post in this thread. All posts are IC, and are in the regional canon of the
Esquarium
region. Any questions please send me a telegram.
---
Home|Xiaodong|International|

Politics

|Business|Technology and Science|Entertainment and Arts|Education|Health|More
---
First Minister Yuan Xianniann to resign in July
May 31, 2016
By Fu Bingbing
---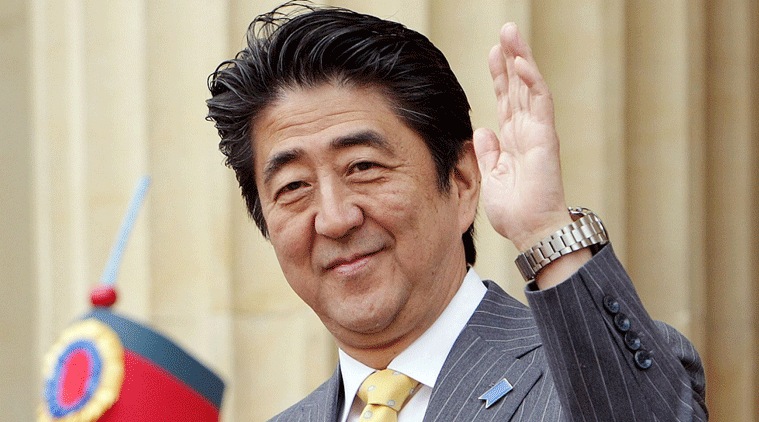 The First Minister and Chairman of the governing Xiaodong Regeneration Society, Yuan Xianniann, has announced today that he will resign from the post of First Minister sometime in July this year before the Autumn general election. In a speech made at a Regeneration Society conference, Yuan stated that after 10 years as First Minister he was "
ready to see the next generation of Xiaodongese leaders take the mantle of protectors of the National Principlist movement.
" Yuan however has confirmed he will continue to serve as the Chairman of the Regeneration Society.
"
After 10 years at the helm of Xiaodongese politics, I believe that we have succeeded in our programme of growth and reform. However, one can only oversee this process for so long, and it is for this reason that I am announcing that I will not continue as First Minister for much longer
" Mr Yuan said in what as been seen as an unexpected announcement.
Mr Yuan, who has served as First Minister since 2005, announces his planned resignation four months ahead of the September general elections which will see Xiaodongese citizens elect a new State Presidium. Current opinion polls project that the Regeneration Society will lose its legislative majority mainly to the opposition United Democratic Appeal (UDA). This is the first time in Xiadongese o history since the introduction of democratic elections in 1988 that the Regeneration Society have been projected to lose their majority.
Since Mr Yuan was appointed Regeneration Society Chairman in 2005, Xiaodong politics have changed drastically. The face of the new right movement in Xiaodong - a loose grouping of those in favour of historical revisionism, greater state control of the economy and a hardline anti-Senrian stance - Mr Yuan ended the consensus politics established in the 1980's which had strengthened the dang wangluo system of corruption whilst launching the most ambitious economic reform in Xiaodongese history in the form of the New Economic Policy (NEP). Under Mr Yuan the popular (yet controversial) privatisation programme was expanded alongside state regulations and free tradewith the economy having grown continually since 2006 as well as crime being dramatically reduced thanks to tough law and order policies. However, Mr Yuan has been accused of circumventing media freedoms and being intolerant of political opposition especially after marginalising former State Chairman Jiang Zhongyu.
---
Who will be his successor?

Current Second Minister Xi Yao-tong
Since Mr Yuan announced his planned resignation, several potential Regeneration Society figures have been floated as possible successors. Most prominently are current Second Minister Xi Yao-tong, Presiding Officer of the State Presidium Zhao Guanping and former State Chairperson Jiang Zhongyu.
Current Second Minister Xi yao-tong is seen as the favourite to succeed Mr Yuan as First Minister. Xi (aged 54), who currently represents the District of Jixian in the State Presidium, is identified as being a core supporter of Yuan's policies advocating for economic planning and centralisation, but better ties with Xiaodong's neighbours and toning down historical revisionism. Xi has served as Second Minister since 2006, a role often seen as the anointed successor to the First Minister. However, because Yuan is not stepping down from the Regeneration Society's chairmanship this may not be the case.
Zhao Guanping is also tipped as one of the more likely successors of Mr Yuan. A party conservative, Mr Zhao is commonly seen as a staunch supporter of Mr Yuan's policies, retaining his hardline anti-Senrian stance and supporting historical revisionism whilst also being a "princeling" like Yuan, something the working class Xi lacks.
Former State Chairperson Jiang Zhongyu (currently representing the Daqing District) is considered to be a possible dark horse for the party chairmanship. Once seen as Han Guanzheng's natural successor, Mr Jiang is still seen favourably by the public and party elders within the regeneration Society. If elected, Mr Jiang would almost certainly implement political reforms long neglected by Mr Yuan's administration as well as continue the economic reforms. However, the dominance of Mr Yuan's allies within the upper echelons of the Regeneration Society will likely impend Mr Jiang's chances of clinching the party chairmanship.
How did the opposition react?
Leader of the Opposition and People's Party President Hu Wenjuan called Mr Yuan's announcement "
good news
" stating that "
since 2006, Yuan has acted as a dictator unleashing enormous social damage on the Xiaodongese people whilst seeing a net rise in poverty, unemployment and inequality
", and expressing hope that with Yuan's resignation Xiaodong will become more democratic.
Alliance for Democracy leader Kang Yongqing has also agreed that Yuan's announcement is a welcome sign, and has claimed that the Regenration Society "
is finally starting to realise that its corrupt policies and perpetuation of the dang wangluo is no longer going to be seen as acceptable by the Xiao people
." However, Alliance co-leader Chen Qianshi has emphasised that although Yuan's departure is a significant blow to the Regeneration Society's power, "
that doesn't mean that the Regeneration Society should be forgiven for Yuan's mistakes
" and that Yuan is still the chairman of the Regeneration Society and as such the de facto leader of Xiaodong.