---
A Message from the Department of Foreign Affiars
---
From

: Natasha von Seydlitz, Secretary of the Department of Foreign Affairs


To

: The World

Dear All Nations,

On behalf of Their Majesties, Queen Erika and King Martin, the Government of Klemantan-Borneo would like to initiate diplomatic relations with other nations of the world. Therefore, we invite every nation to establish a diplomatic relation with us which will benefit our nations in years to come.

We hope you enjoy your stay in Klemantan-Borneo and do read our rules and regulations before applying for an embassy/consulate.



Natasha von Seydlitz


Secretary of Foreign Affairs
Rules & Regulations
1. All diplomats shall be granted diplomatic immunity as agreed in the Vienna Convention.
2. All diplomatic staff shall respect the laws of Klemantan-Borneo and her people including human rights which extends to
women's rights
and
religious rights
as Klemantan-Borneo is a secular state and is a strong proponent in women's emancipation.
3. All animal(s), plant(s) that are not native of Klemantan-Borneo must be declared and will be inspected by the Environmental Agency.
4. Tobacco's and Liquor's must be declared although the diplomatic staff shall be exempted from any duty tax. Failure to do so may result in the items being confiscated.
5. Recreational drugs is
LEGAL
in Klemantan-Borneo, though this is subjected to Marijuana
ONLY
. Other forms of drugs are however Illegal.
6. Weapons permitted to be carried by the Diplomatic Security Staff are handguns, knives, batons, taser gun, pepper spray, personal defence weapon, submachine gun and assault rifles. Other forms of weapons are not permitted.
7. A maximum of up to
EIGHT
vehicles may be present for the diplomatic vehicle fleet. This rule only applies to motor vehicles and not to other modes of transportation such as watercraft, aircraft or spacecraft.
8. The Registrar of Vehicle Transports for Diplomatic Vehicles will issue the necessary licence plates for your diplomatic vehicle's. A sample of it is attached
here
. It will be classified under "Official" as it is a diplomatic vehicle, including the Ambassador's/Consul-General's personal vehicle.
9. The Government of Klemantan-Borneo
PROMISES
that diplomatic packages and mails will not be tampered with.
10. The Ambassador is automatically given the rights to have an audience with Their Majesties or the Chancellor and they may arrange an appointment with Their Majesties secretary or Chancellor's secretary.
11. Should there be questions, feel free to ask us in the Department of Foreign Affairs and we will gladly assist you.
Diplomatic Immunity Guide
---
Embassy & Consulate Location
Embassy
Griemaldi, Klemantan-Borneo
The city of Griemaldi, capital of the United Monarchy of Klemantan-Borneo and home to Their Majesties King Martin and Queen Erika, Griemalid boasts itself as "
The Royal Capital
" of Klemantan-Borneo. Albeit Griemaldi is known as the Royal Capital, it is also home to many historical sites which makes it popular to history buffs and the city itself is rich in history, spanning over 1200 years from it's inception to the present day. The embassy itself will be located at an area in Griemaldi called the Batavian Diplomatic Quarters which is close to Government offices, Office of the Chancellor, Office of the Vice Chancellor and last but not least,Cartenberg Palace which is the residence and office of Their Majesties.
Griemaldi Old Town,Griemaldi
With a colder climate, Griemaldi has an average temperature of 7°C which makes it a cold city to begin with as it is located up North. Not only that, Griemaldi is a hub of research in which many institutes are in Griemaldi such as Einstein-Rosenberg Nuclear Research, Max Planck Energy Institute and Dr. Carl Gustav Aerospace Institute just to begin with. Also, the University of Amsterdam and Hansa University calls Griemaldi home and are the premier tertiary institution in Klemantan-Borneo.
---
Consulate
Konstantinburg, Rangoosia
The city of Konstantinburg, also known as the "
city of love
" due to it's romantic settings and beautiful architecture is the capital city of the state Rangoosia. Located in the heartlands of the Klemantan-Borneo, Konstantinburg is known for it's nature as it is surrounded by majestic mountains, large winding rivers and lush green forests which makes it a perfect spot for eco-tourism.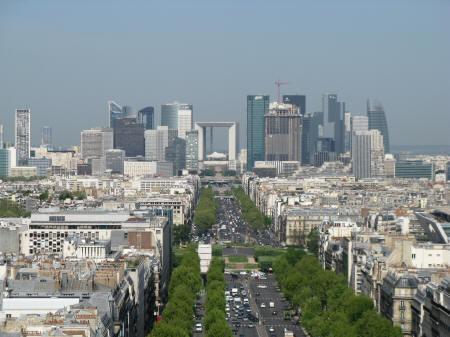 Konstantinburg Financial District, Konstantinburg
Not only that, Konstantinburg is the financial heart of the Klemantan-Borneo which is where the Carlsvadian Stock Exchange and other financial institutions are located, including large corporations which makes it a magnet for business people alike. Although many large corporations and businesses are located at Konstantinburg, no industrial factories are present in order to preserve Konstantinburg status as a "eco-city"
---
Application Form
Embassy
:
Code: Select all

[spoiler=Application]
[u]National Information[/u]
[b]Nation's Name:[/b]
[b]Government Type:[/b]
[b]Economic System/Model:[/b]
[b]Official Language(s):[/b]
[b]Head of State:[/b]
[b]Head of Government:[/b]
[b]Minister/Secretary of Foreign Affairs or Equivalent:[/b]

[u][i]Ambassadorial Information[/i][/u]
[b]Ambassador's Name:[/b]
[b]Ambassador's Family (if any):[/b]
[b]Ambassador's Credentials:[/b]
[b]Language(s) Spoken:[/b]
[b]Are there any health of security issues local authorities should be alerted of? :[/b]

[u]Staff Information[/u]
[b]Number of Diplomatic Staff:[/b]
[b]Number of Security Staff:[/b]
[b]Number of Support Staff:[/b]

[u]Equipment Information[/u]
[b]Number and Type of Weapons:[/b]
[b]Number and Type of Vehicles:[/b]

[u]Miscellaneous[/u]
[b]Any animals/animal products, plants/plant products, alcohol or tobacco to declare:[/b]
[b]Interest in Trade Agreements:[/b]
[b]Interest in Military Alliance:[/b]
[b]Interest in Cultural Exchange:[/b]
[b]Any Special Requests:[/b]
[b]Would you like to enter into trade/treaty talks? :[/b]
[b]Is there any additional information we should know? :[/b]
[/spoiler]

Consulate
:
Code: Select all

[spoiler=Application]
[u]Consulate Information[/u]
[b]Consulate-General's Name:[/b]
[b]Consulate-General's Family (if any):[/b]
[b]Consulate-General's Credentials:[/b]
[b]Language(s) Spoken:[/b]
[b]Location of Consulate:[/b]
[b]Are there any health of security issues local authorities should be alerted of? :[/b]

[u]Staff and Equipment Information[/u]
[b]Number of Diplomatic Staff:[/b]
[b]Number of Security Staff:[/b]
[b]Number of Support Staff:[/b]

[u]Equipment Information[/u]
[b]Number and Type of Weapons:[/b]
[b]Number and Type of Vehicles:[/b]
[/spoiler]

---
Foreign Missions in Klemantan-Borneo
Carlsvadian Diplomatic Missions