Project Cocoa Leaf: Glamour's Embassy Program (Open to All)
Posted:
Fri Feb 06, 2015 3:22 pm
Cordial Islands Archipelago of Polynesia Map (Glamour in Purple)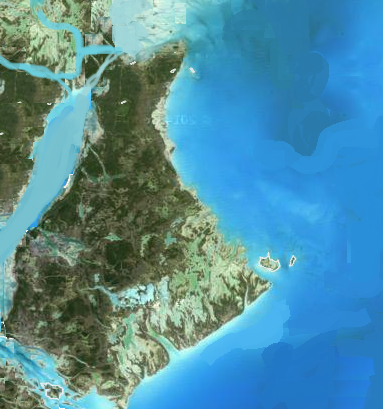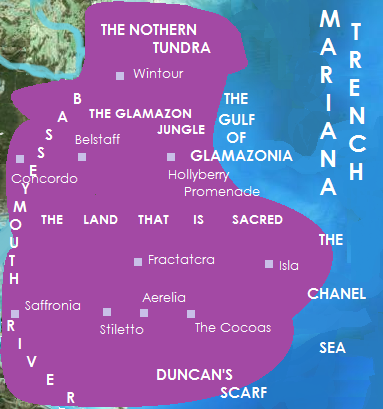 Map of Glamour
Edged Spheres (National Flag)
Typical Glamorous Embassy Building (Cuboid Egg)

Military equipment of Glamour, from left to right: the Bell Jar missile defense system; the Cherokee helicopter; the Voltaria Chrome armoured hummer; the Electric Phoenix unmanned stealth drone; the Baboushka unmanned stealth tank; the bladed chakram weapon and grapple; the Tammyhawk meelee weapon and icepick; the lasersaber; the Dartz Prombron Nagel armoured sports car and the Diving Phlamingo naval vessel.
Landmarks and cities, from left to right

: Belstaff, the financial district; Hollyberry Promenade, the famous tourist resort; The Cocoas, an expansive mountain range; Wintour, a military hub to the north; Stiletto, the capital; The Catwalk bridge; Concordo, the mainland hub; Aeriela, a port city; Saffronia, the largest city, from the Versace Palace; Isla's asylum processing accommodation; assorted landmark locations and Fractatcra, a major academic and historical site.
Endemic species of the Glamazonian Peninsular Gulf, from left to right

: A phlamboyance of Phlamingi; a collection of hand-sized butterflies; the creeping tree teddy; the fauxcoat turkey; the caramel wolf; the bimbo-tailed squirrel; the dauphinoise; the zebra-stockinged gazelle; the shawled monkey; a pair of puppoxes; the tattooed pigeon; a pair of coupling giraffes; the glamajaguar; the boxing kangarage; the train-bearing shecock; the Pai-Mei monkey; the Atlas lion; the ancient sea-turtle and the tiarasaurus.
Unconditional Conditions for Foreign Embassies Within Glamazonian Soil




---



Project Cocoa Leaf Application: to be Returned to the Diva Cynosure, 1 Wedge Square, Stiletto, Glamour




---









Code: Select all

[box][b][u][color=purple][align=center]Project Cocoa Leaf Application: to be Returned to the Diva Cynosure, 1 Wedge Square, Stiletto, Glamour[/align][/color][/u][/b]
[hr][/hr]
[spoiler][color=purple]National Information[/color]
[hr][/hr]
Full Name of Nation:
Government Type:
Head of State:
Head of Government:
Minister of Foreign Affairs or Equivalent:
Military ideology:
Economic ideology:
Religious or spiritual ideology (if any):
Level of political freedoms:
Civil rights stance:
Nation's stance on terrorism and cybersecurity/epsionage:
Nation's stance on criminal punishment and rehabilitation (including execution):
[hr][/hr]
[color=purple]Ambassadorial Information[/color]
[hr][/hr]
Ambassador's Name:
Diplomatic experience and position(s) of note:
Ambassador's Family (if applicable):
Additional Information/Biograhy (optional):
[hr][/hr]
[color=purple]Staff and Equipment Information[/color]
[hr][/hr]
Proposed number of security staff:
Proposed number of service staff:
Number and types of weapons:
Number of civillian vehicles:
Number and types of militarised vehicles:
Number and type of naval vessels (if applicable):
[hr][/hr]
[color=purple]Miscellaneous[/color]
[hr][/hr]
Willingness to accept a Glamourian embassy within your nation (Insert link to embassy program if applicable):
Please list any specific architectural or facility requirements for your embassy:
Willingness to a trade agreement with Glamour:
Work/living VISA requirements for Glamazonians/Glamourians within your nation:
Whether the emassy will be hiring locally:
[hr][/hr][/spoiler][/box]