ARS Group
is a private holding company with the majority ownership from the governments of The United Federation of
Ajerrin
, the Kingdom of
Rodelm
and The Most Serene Republic of
Mare Solis
that will manage its investments in subsidiaries and affiliates and provides administrative, financial, management and technology support to the subsidiaries that engage in petroleum operations, chemicals operations, mining operations, power generation and energy services.
ARS Group is broken into three separate units
ARS Engineering Ltd., ARS Oil & Gas Ltd., and Africa Royal Shipping Lines Ltd.

---
ARS Engineering Ltd. comprises of two businesses:
With over 125 years of experience, Aker Solutions is the supplier of technology, integrated project management and information solutions to the international oil and gas exploration and production industry. The company supplies a wide range of products and services from formation evaluation through directional drilling, well cementing and stimulation, well completions and productivity to consulting, software, information management and IT infrastructure services that support core industry operational processes. Aker Solutions is a A$100 billion Ajer company. They took in A$42 billion in revenue last year, has over 190,000 employees and a net profit margin of 11%, or A$5.4 billion Ajers. Aker also sits on $6.5 billion in cash.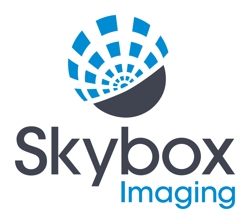 Skybox Imaging
provides comprehensive worldwide reservoir imaging, monitoring, and development services, with the most extensive seismic crews and data processing centers in the industry, as well as the world's largest multiclient seismic library. Services range from 3D and time-lapse (4D) seismic surveys to multicomponent surveys for delineating prospects and reservoir management.
Positioned to meet the full range of customer needs in land, marine, and shallow-water transition-zone areas, Skybox Imaging draws on a superior record of market-driven innovation and technology leadership.
Seismic solutions include proprietary Q-Technology* for enhanced reservoir description, characterization, and monitoring throughout the life of the field-from exploration through enhanced recovery. Q* single-sensor hardware and software are setting a new quality and capability standard for seismic solutions.
The company's Omega* Seismic Processing System encompasses the industry's most advanced and comprehensive suite of algorithms and runs on multiplatform technology, ensuring timely turnaround for even the most complex processing projects.[/box]

The
Omec-Gamorz Petrochemical Group
was acquired on 2660.07.05 in the Commonwealth of Promethius for A$4.1 billon Ajers. Omec-Gamorz Petro will be part of
ARS Oil & Gas Limited
, a newly created unit of the ARS Group designed for petrochemical services.
ARS Oil & Gas Limited has a vision to grow and become the leading supplier of oil production chemicals, drilling fluids and oilfield equipment to the Enkonian Oil & Gas Industry. ARS quality products and services are rendered through highly motivated and well trained professionals working in technical partnership with leading international chemical companies.
ARS Oil & Gas Limited is actively involved in the business of supply of oilfield production and drilling fluids chemicals and equipments to oil and gas companies in Enkon. Through partnerships with leading indigenous petroleum products marketing companies, ARS has developed capacity and has facilities for prompt and efficient delivery of bulk AGO with tankers and barges to onshore and offshore oil rigs and associated installations.
In addition to the Rogerbei Headquarters, we have multiple large and well stocked warehouses with quality products to meet our clients varying operational needs.
Our major chemical stock include but not limited to:
Caustic soda
Di Ethanol amine
Di Ethylene Glycol(DEG)
Iso propane Alcohol
Methanol
Mono Ethylene Glycol(MEG)
Soda Ash
Tri Ethylene Glycol(TEG)
Calcium Chloride
Potassium Chloride
Xylene
Calcium carbonate
Graphite
HCL (33%)

Mare Solis
' own
Africa Royal Shipping Lines
provides support and logistic services for the oil & gas industry in the following areas:
Freight Services:The company owned tankers are available to freight petroleum products to desired location of the customers.
Bunkering Services: The company buys petroleum products and supplies same to the numerous shipping customers within coastal lines or waterways.
Wholesale of Petroleum Products: We sell petroleum products to major retailers in trucks and in barges
Offshore & Onshore Supply of Petroleum Products: We supply petroleum products to offshore rigs and platform.
Special Vessels
Jack up barges (Mono hull and Modular)
Crew Support Vessels