From: Tom McWain, Chief of Foreign Affairs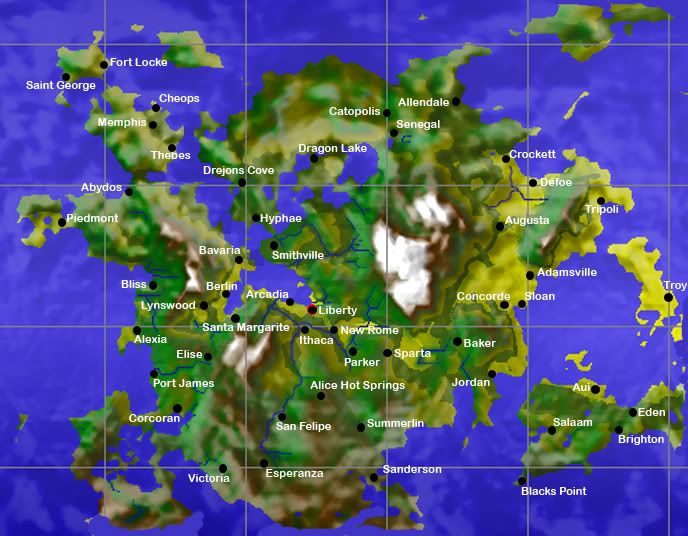 Hello, The Free Republic of Libertarian Governance seeks partners in peace and prosperity. We humbly open our nation to diplomatic relationships, trade and state our intent of non-aggression. Libertarian Governance is an economic and military superpower. While we believe in individual human liberty we recognize the right of all nations to choose their own way forward. As such we have a strong respect for your way of life.
Multi-National Corporations
Connoisseur Inc.,
(Sold for NS $750 Billion + stock)
JCK Motor Company
LG Defense Systems
Las Trancas Winery
Evolutionary Power Systems
Advanced Supersonic Aerospace
Alliances:
Greater Prussia
Unified Realm
Government Resources:
Fact Book
Our Airports
Treaty Types and Effect
Trade Agreements:
Trade agreements are treaties which provide signatories with an advantage in each others marketplace. This could include lower tariffs then countries with no trade treaty, discounts on purchases, etc.,. Our trade agreements treat your imports as if they came from domestic companies. Thus you compete on a more equal basis. Trade agreements also give you a 10% discount on all purchases at the above mentioned shops with the exception of Connoisseur.
Non-Aggression Pact:
Non-Aggression pacts is an international treaty between two or more states agreeing to avoid war or armed conflict between them and resolve their disputes through peaceful negotiations. The pact includes a pledge of avoiding armed conflict even if participants find themselves fighting third countries, including allies of one of the participants. With a non-aggression pact you will be eligible for an additional 5% discount (10% total) on all purchases at the above mentioned shops with the exception of Connoisseur.
Scientific Research Agreement:
A scientific research agreement provides for collaborative work on research projects and a sharing of results, technical know how and expertise between countries. If you already have diplomatic relations just let us know you want to add this treaty. There is no need to resubmit a long application.
Click For Quick Facts About Libertarian Governance:
(Factbook)
Established Embassies
To establish diplomatic relations please fill out this short form. All embassies are located in our Capitol of Liberty.
Code: Select all

Full Name of Nation:
Form of Government:
Economy type:
Head of State:
Head of Gov:
Primary Language:
Religion(if applicable):
WA Status(Member/Not Member/Delegate):
Does Your Nation Practice Slavery:
Stance Toward Libertarian Governance (Friendly/Neutral/Hostile):
Name of Intended Ambassador:
Number of Diplomatic Personnel (50):
Number of Security Personnel (20):
Number/Type of Weaponry:
Number/Type of Vehicles:
Special Requests (Extra Offices, Diplomatic Favors, Etc.):
Trade Agreement (Y/N):
Non-Aggression Pact (Y/N):
Scientific Research Agreement (Y/N):
Sincerely,

Tom McWain
Chief of Foreign Affairs