To: The leaders of all nations of Atlantian Oceania, the NS Sporting Community, and all other nations of the NSVerse
From: Her Royal Highness, Princess of the Vegai Peoples, and Presidente Commandante of The Draggonnii Socialist Empire of Andossa Se Mitrin Vega - Estrianii Raelea Vega.
Sufficient time has now passed following the darkness that surrounded our nation's self-imposed isolation that I feel it appropriate to once again open the doors of the DSE to diplomatic relationships with nations of our mighty region of Atlantian Oceania, revered members of the sporting community, and other nations of the NSVerse who would desire to have such with us.
A beautiful new Embassy Garden is nearly complete in its construction and lacks only the Ambassadors and staff to fill the beautifully crafted Chanceries. Any and all nations are invited to petition for delegate approval. Please make note of the following information before applying for your Ambassadorship to be accepted.
The Draggonnii Socialist Empire is located in the Northwest area of Atlantian Oceania on the small continent of Nothandryun. The climate is temperate for most of the year but very cold winters in the capital of Errion Vega are the norm.
The DSE is considered to be officially neutral in most aspects (some would discredit this statement), joining alliances only in times of region-wide conflict that requires an either/or decision for the well being of the Vegai peoples. The government will attempt to act as mediator if approached in such a manner.
The DSE is an expansionist Empirical nation that is always looking for ways to grow its controlled territory. Many areas now claimed by the DSE have as yet to earn statehood status and are still considered Provincial Territories, Provincial & Military Occupation Zones, and Provincial Annexation Zones. These areas are considered sovereign holdings of the DSE and should be treated as such.
The DSE is a contemporary Socialist State that allows some freedom for independent business in how they market their products. However, as a socialist state, these businesses are carefully controlled and observed,as well as being restricted to certain "Free Zones"
The Vegai peoples claim a Draconic lineage and following nearly a hundred years of countless genetic engineering programs that saw their creations assimilated into everyday society before the isolation and released into freedom completely as the projects lost funding during the latter stages of isolation. Recently draconic traits/mutations have begun to show themselves among the population in general. This is a sore subject for or against all across the DSE.
Let's face it. Diplomatic immunity and extraterritoriality are really the only major concerns each of you nay have. The following will tell exactly where we draw the immunity line for foreign diplomats.
Subject May be arrested or detained Residence may be entered subject to ordinary procedures May be issued traffic ticket May be subpoenaed as witness May be prosecuted
Ambassador or equivalent No No Yes No No
Member of embassy administrative or technical staff Only in the case of hate crimes or capital murder. Only in the case of hate crimes or capital murder. Yes Only in the case of hate crimes or capital murder. Only in the case of hate crimes or capital murder.
Member of embassy service staff Yes Yes Yes Yes No for official acts. Otherwise, yes
Career consular officers Yes, if for a felony and pursuant to a warrant. Yes Yes No, for official acts. Testimony may not be compelled in any case. No for official acts. Otherwise, yes
Honorary consular officers Yes Yes Yes No, for official acts. Yes, in all other cases No for official acts. Otherwise, yes
Consular employees Yes Yes Yes No, for official acts. Yes, in all other cases No for official acts. Otherwise, yes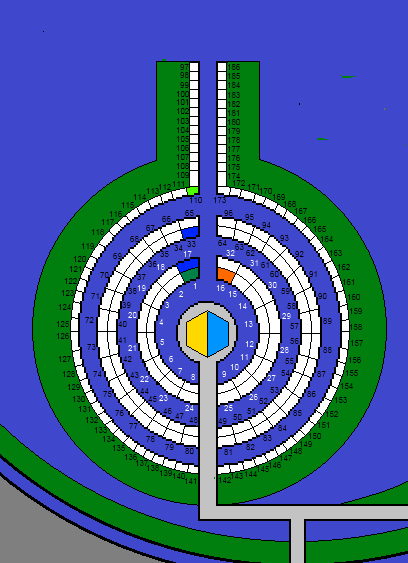 Embassies will look much like this model from plots 1-16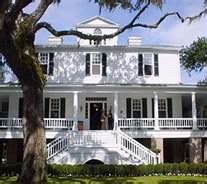 Staff is limited to no more than 100 persons
Security is limited to no more than 50 trained personnel with light weapons and standard equipment.
Embassies are restricted to 3 lightly armored motor vehicles, 1 light standard helicopter, and one boat to be used on the Embassy Gardens' pristine waterways.
If you choose to apply for an Embassy to be established please fill out and submit the following form. We will get back to you as soon as possible.
Please note that the inner circle of Embassies are reserved for nations in Atlantian Oceania. The rest will be awarded as deemed fit and more such Chanceries can be added quickly constructed if needed.
Ambassadorship Request Form
National Information:
- Full Name of Nation:
- Government Type:
- Head of State:
- Head of Government:
- Minister of Foreign Affairs or Equivalent:
Ambassadorial Information:
- Ambassador's Name:
- Ambassador's Family (if any):
- Are there any health of security issues local authorities should be alerted of?
Staff and Equipment Information:
Please remember, limousines, armed/military vehicles, machine guns, explosives, riot gear and armor-piercing weapons are prohibited. We ask that you limit employment based on the guidelines above.
- Diplomatic Staff (# and important names only)
- Security Staff: (# and important names only)
- Service Staff: (# and important names only)
- Will you be hiring locally?
- Number and Type of Weapons:
- Number and Type of Vehicles:
Miscellaneous:
- Would you like us to establish an embassy in your nation?
- Do you have any special requests?
- Would you like to enter into trade/treaty talks?
- Is there any additional information we should know?
- Please declare any drugs, alcohol, animals or plants you are bringing into the country.