Confederation of Castelia
Posted:
Mon Oct 31, 2011 7:28 pm
Confederation of Castelia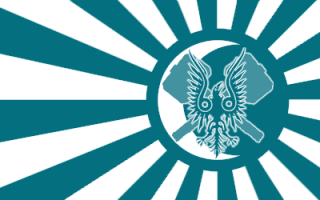 The Confederation of Castelia is a collection of nine populated planets and their eighty seven colonies. The Confederation is a tightly connected system of independent governments with the central government controlling military forces and deals with issues regarding the Confederation as a whole. Local, planet side issues are handled by independent governments. It is based in the system of Westeros in the Loma star cluster and has jurisdiction over the many of the adjacent systems. Society in the Confederation is generally very accepting and open, especially so on the planet of Castelia, the namesake Confederation, which is generally regarded as the nicest planet in the entire Loma cluster. The Confederation's economy is highly mechanized, with most physical tasks handed down to machines and semi-autonomous AIs. This holds true when it comes to the military too, most of planet side fighting units are composed of droids with personnel only used when making strategic decisions and pilot work, some of the few fields where flesh is still more efficient than machine. Along with the heavy use of droids and other machines, the people themselves have also become heavily cyberized , having small implants that allow them instant communication with machines.