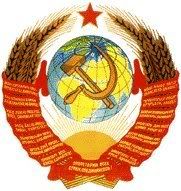 The Yaroslavian People's Commissariat for Foreign Affairs
The nation of Yaroslavl has existed for a long time and, as our nation learned long ago of the advantages of diplomacy, so has this office developed. Here is where the diplomatic operations of the federal republic are conducted. This Commissariat has a proud heritage and has its headquarters in the Volokovsky District, an area where much in terms of diplomacy has been conducted in the past.
This Commissariat handles the following areas of diplomacy here.
. Embassies
. Consulates
. Treaties and the granting of privileges
. Citizenship Applications
Also, before you proceed, we wish to put forward some sources for information about our nation and it's affairs. If you are already familiar with our nation, you may ignore this.
National Information
A Guide to Yaroslavl (Factbook site)
Organisations that we are a member of
Workers International
CASTLE