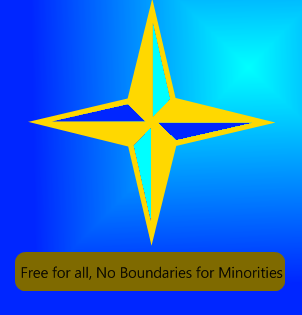 Mecian Diplomatic Agency
Diplomatic Missions in Meciene
To: All nations
Greetings!
Meciene, after long years of being under rule of Dictator Paul Margkofpe, would like to have extended relations with countries of the world. Meciene now allows diplomatic relations with other countries. This is a much joyful occasion for Meciene.
Application of an embassy in Mecian soil must also conform with the following rules and regulations:
-No more than
50
staff.
-No more than
40
security.
-Weapons must be
no bigger than

submachine gun.
-Point of entry is
only
by
air or sea.
-Air entry must have one airport. Please choose from:
Mecian-Rivrea Intercountial and International Airport(MRA)
Leat-Singow International Airport (LES)
Rivrean International STOLport and Heliport (RVR)
-Sea entry must choose between
Rivrean International Seaport
or
Jonder Dock.
-Crimes commited by ambassadors (or family) are subject to Mecian law.
Application Form:
Code: Select all

[b]Country Name:[/b]
[b]WA Status(Member or non-member):[/b]
[b]Head of Government:[/b]
[b]Head of Foreign Affairs Department (or similar):[/b]

[b]Ambassador:[/b]
[b]Ambassador Family coming to Meciene:[/b]

[b]Staff:[/b]
[b]Security:[/b]
[b]Weapon:[/b]
[b]Vehicles:[/b]

[b]Method of coming to Meciene:[/b]
[b]Preferred Embassy Location:[/b]
[b]Special Requests:[/b]
Open Embassy Slots:
Dipulmaci Road
Dipulmaci - transliterated word of 'diplomacy' to Mecian. As the name implies, this is where most embassies are located. This is considerably near to Mecian-Rivrea Intercountial and International Airport. Dipulmaci MRT Station connects Dipulmaci Road to the Rivrean business district.
Baernin Ave
Baernin Ave is located in the state of Singow, and is the longest road in Southern Meciene. Baernin Ave also passes by Leat-Singow International Airport.
Tyrolee Road
Tyrolee Road is located within the city centre. Entertainment facilities such as the Tyrolee Casino and the Kiela Movie Theatre are close. Rivrean International Seaport is located at the north end of Tyrolee Road
More lots shall be added if deemed necessary.
All who do not state their preferred places shall be given the first available one.
Yours Sincerely,
Jhanie LimeWar (Ms)
Vice President
Mecian Diplomatic Agency