General Information and History
I give credit to many of Nationstates for their ideas on expanding my Factbook
This is a factbook and random facts about the Holy Imperial Republic of the Ben Boys. This is a collection, not a summary, so this isn't very organized. Updateds will be constant. PLEASE!!! CONSTRUCTIVE COMMENTS ARE ENCOURAGED!!!
NEW STEAMPUNK/VSF FACTBOOK ADDED!!!
General Information and History
Culture
Government and Trade
Ruler Information and Bio
Military
Other Sentient Species
General information:
Capital City: Imperial City (pop. 10 million)
Population: 6 billion on Ben Prime, 38 billion in all.
Currency: Ben Coin
Motto: "Through God, all is possible. Long live the Imperium!"
Language: Riffraff
National Animal: Bigfoot
National Flower: Golden Poppy
National Tree: Tanggo (named so for it's great tangy color and taste when seeds are plucked and lightly fried. It is also legal to pick, eat, and sell these abundant flowers.)
Major religion: Biblical Christianity (no particular religious faction of Christianity, though it is called Bible Christianity, for it's straightforward "translation" of the Bible.)
Major City: Ben City (Pop. 60 million)
Founding:1811
Original name: The Holy Bens.
Main Ethnic Group: Cherokee, Danish.
Political Beliefs: Conservatism is our Republican beliefs, though we prefer a Holy Imperial Republic
Largest Corporations: Vesuvius Shipyards, Macway
Economy Status: Strong
Exchange Rate: 1 BC = 2 American Dollars
Ruler's Current Title: Holy Emporer
Territory
The Galactic Imperium of the Ben Boys supports hundreds of worlds, and 10 core worlds, the main population areas. Imperial law recognizes no different castes or races amongst this population, with the only racial tag known to exist simply being 'Republican' or 'Holy Imperial' or "Benian", though Aaronians are considered a lower race. The population is nearly human, which for obvious reasons has led historians and biologists to assume that despite the lack of historical evidence, Republicans are gene brothers from Earth.
Biology
The average age of the Ben citizen is 35, with the average maximum lifespan being 98-104. This 'average' obviously varies between worlds however. With a birthrate of 23 per 1,000 people and a death rate of 16 per 1,000 people the population is varying rapidly, due to diseases, environment, and other factors leading to life and death.
The average height for an Imperial is about 5' 9", but usually no more than 6' 4".
Religion
Religion find support in all of the Benian people, though it is a gradually increasing force in other societies. Roughly 1.3% of the population follow a minor religion imported from other countries, with 98.12% of the population following Christianity. Once a week, families take part in church for 3 hours, and 2 more times a week if you are in the military or groups. There is also a separate branch of government dedicated to Christianity and Christian findings.
Language
Riffraff is backwards modified English, and is used in the region as a universal language. It is surprisingly easy to learn. Russian is also mandatory to learn. Most Benians speak over 4 languages at age 17.
Fame
Our superpower is famous for having a large territory and goal to conquer as much as we can, although peaceful nations are taken politically and left as independent states. In the past 200 years we have made progress in taking more and more territory, politically and militarily. We have now conquered our world and united a quarter of our galactic sector
History and Statistics
The Ben Boys was founded on November 28, 1811. After a long independence war, Ben Boys grew rapidly. Most of the immigrants are legal, and aliens are sent to labor camps. Some natives are still living, though most have died due to an epidemic in 1882.
60% Originally settled prior to the revolution.
17% Cherokee
1% natives
20% Danish
2% Immigrants
"You can have all your civil rights, but the law tells you your limits."-Ben the Awesome.
Drug standing
Legal: Very Little Alcohol and Caffeine
All others are used for strict medical purposes, and crackdown on drug dealers is left to the Holy Police: Anti-Terror Units.
DEFCON is T.H.R.E.A.T.S. or Total Homeland and Real Emergency Armament or Treaty Status
Threats 5: Peace time
Threats 4: Small civil disorder and moderate crime
Threats 3: Prep for War, major political and militarily rumors of war/cold war
Threats 2: War clean-up, resistance mop-up, national disaster, minor rebellion, or civil disorder
Threats 1: Complete and utter WAR
National Anthem "Independence Road"
(CHORUS)
Oh I saw off the great cliff
the gallant ruins of the battle
and the gracious skies of independence
bodies littered the ground
crosses hung around
the necks of noble soldiers
and on our great horsers
(BRIDGE)
With nowhere to run
the barrage went on
(CHORUS)
With lives in my hands
With a death to be grand
I ran with my life
to take all theirs
Charging to my eternal death
My heart pounding my chest
X2, Chorus
(Last bridge)
I fought for my day,
and for no more dismay
I ceased remembering
and walked down the road to independence
Written by Fredrick, Battle of Independence Road, 1814
Currency
The currency is the Ben Coin. A picure of Ben the Awesome on a gold coin, Zeus at his feet, and a bible in his hand. It was adopted first by John the third, since then we just change the picture to fit the ruler. We also have bank notes for the equivelent of 100 U.S. Dollars and up with historic pictures.
The capital city is Imperial city.
Major cities and populations:
Ben City: 60 million
Imperial City: 10 million
Amber: 54 million
Rumbersk: 51 million
Smole: 46 million
Holm: 43 million
Republic City: 40 million (on sister planet Ronia).
Ben Minor: 36 million (On our moon)
These are our cities, and this should show you how we live
]We live in houses like this in our vast wild areas.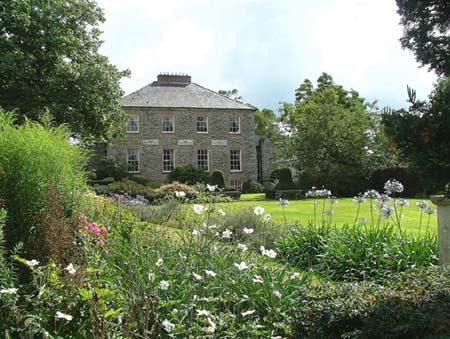 We prefer a humble lifestyle with God.
Bill of Rights
Our nation's Human and Sentient Rights (Bill of Rights) are:
1. Imperials have the right to live, breathe, and breed.
2. Abuse of any being, Sentient or otherwise, will result in strict punishment, abolishing your rights.
3. Have the right to vote.
4. Have the right to have a child, though will be taken if abuse or extreme conditions call for it.
5. Complete civil rights, though private homo relationships.
6. No racism in any way.
7. Imperials have the right to protest on 'protesting grounds'.
8. Imperials have the right of birth, meaning your life isn't decided by your birth.
Police
The Ben Boys secret police are the elite Holy Police. Here is a photo taken from the Ben City hostage incident. No casualties with eight prisoners to question.
Here is a Holy agent picured in a movie, on the famous Operation Kunning.
The basic divisions are:
the Civil Police, dealing with basic robbery and murders at the most.
the Internal Agency, the "conspiracy artists" that uncover conspiracies and creates them in other countries.
the Anti-Terror units, dealing with SWAT-like situations
The only terrorist and organized crime threat is the Homo bibs.
Leaders
Nations leaders since the end of the Revolution in 1816
1816 Leader John Lomone (Died 1846)
1835 King George Lomone (Died 1885)
1876 King Delmon Lomone (Assassinated 1881)
1881 King George Lomone (He took his son's place till he died in 1885)
1885 Queen Gloria Turner (Changed her name from the royal name Lomone to the family name Turner, Died 1922).
1898 Pastor John Turner "II" (Considered the second. Died 1948)
1934 Holy Emperor Ungerd Turner (still alive)
1968 Holy Emperor Han Turner (Still alive, ruled at 16).
1995 Holy Emporer Benjamin Turner (Still alive)