In 2016, I recall hearing people blame MRAs for Trump, as if he didn't himself invoke misandrous-sounding rhetoric like "a lot of these refugees are men" or as if the supposed alternative; feminism; even had any real definition at all.
In 2020, I get mistaken for a Trump supporter whenever I express rhetoric similar to his on China.
However, there is one thing that actually
does
correlate; far more incontrovertibly, at least; with support for Donald Trump. And that thing is something people feel a lot more uncomfortable blaming for his election.
The popularity of religion.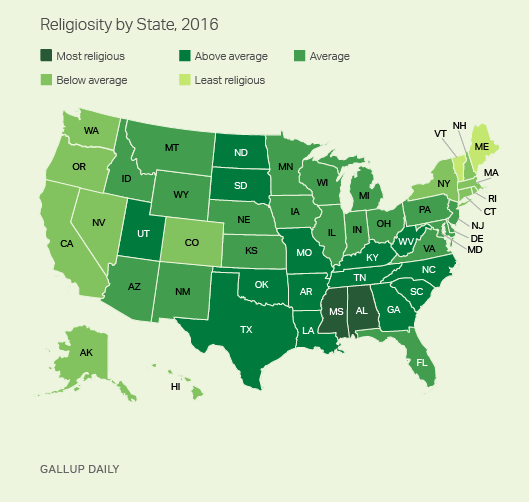 People often like to argue Trump isn't a true Christian. I wouldn't be shocked if he's faking it and all, but there's no metric by which to gauge this. You could argue his lifestyle contradicts the Bible; but that would leave behind the question,
what parts
? So long as the Bible is so notoriously contradictory, is it any shock that people who ignore the Bible's contradictions would ignore Trump's too?
What I would presume is that when religion sets a precedent for a lack of critical thinking; which it most definitely does by using an unproven afterlife to bribe people into accepting its unproven claims; it sets a precedent for charlatans in the real world to do the same with crazy promises about the real world. I'm not shocked devout Christians tend to be Trump supporters; I'm shocked there are Christians who are otherwise progressive.
What say you, NSG?