THE BOOK OF SUE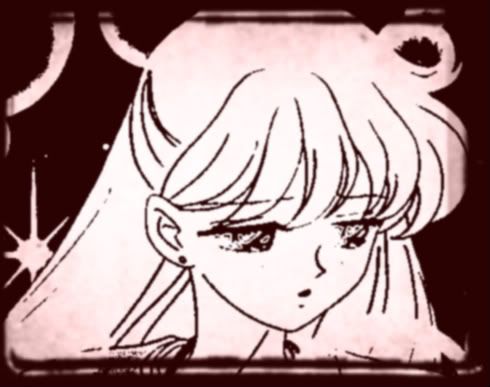 By Gabriel, a.k.a. The Rich Port


© All Rights Reserved
Chapter 1:
Ecce Astrum
There once was a day and place that neither time nor space remember; a time and place where the fields were great and green, the mountains tall and temerous, the woods dark and deferring, the deserts merciless and misunderstanding, the oceans... Unfathomable, and unexplorable. A place one may call Ues. And here in Ues, we may find there once lived a woman; a woman of great renown, great beauty, great strength, great knowledge, great passion, great faith, and great daring. A woman whose name escapes even the tongue of the ancients, and a woman unlike any other. A woman some may call... Sue. Mary Sue.
And the land of Ues was won over by Mary Sue. Powerful beyond the means of any, Mary Sue arose from the sweaty pits of her birth to a cruel father and a weak mother to become a hero none could emulate but all could adulate and many have tried to subjugate, for Mary Sue was, dare one say,
perfect
: a fighter of great prowess and tactic, a dominator of all the beasts of the earth, a soul of eternal kindness and eternal anger and eternal anguish, a mind of great speed and ability, and a body of large bosom and flat stomach and long legs... And a believer. A believer, a worshipper, and a crusader of Goodness.
Mary Sue came to the land of Ues with nothing, before becoming everything the land of Ues was. With fire and steel, she cast out those who would plunder and burn those who could not defend themselves. With truth and justice, she broke the chains of those enslaved to lives of servitude who had committed no crime. With stealth and cunning, she robbed the greedy to return to those food and water who were left with nothing. With pride and passion, she spoke to the people, demanding to hear their cries, who all shouted back with their own demands. With awareness and a silver tongue, she ousted tyrants to rule with the scepter of Goodness. With guile and charisma, she charmed princes and warriors out of sinful ways before refusing them the gift of a child. To the delight and the glory of a lowly and humble stonemason, the latter did not last all of her lifetime.
Her bones growing worn and the land of Ues purged of all sin, on her seventh year of glory, Mary Sue rested as the people rejoiced. And Ues proclaimed Mary Sue to be their Queen. And Mary Sue refused them, and refused them, and refused them... And then accepted them.
And Goodness blessed Ues with the warm sun, the plentiful seas, and the calm breeze. And She saw it was good...
And thus, the globe sat upon the escritoire of Goodness. And Her chest rose with pride and satisfaction. She put down the Stylus of Creation, and called for peer review.
"Quickly, come!" She cried, "Come and see what I've done!"
"What do you want, you bloated, boasting, four-eyed harpy?" said the Critic, eyes jagged and red.
"Do you see? How amazing... My most beautiful creation!" said Goodness, the Great Architect.
"Which one... Pfft, is it that one?" said the Critic, pointing.
"No, that's a humpback whale, you dolt. It's...
her
" said the Creator, pointing, sighing.
"Oh, my... What a grotesque, monstrous manequin you've created" said he.
"You're one to speak. Look at her... How good she is!" said She.
"You're going to make me sick..." said he.
"How generous, how humble, how kind, how fierce, how fabulous, how... Darling!" said She.
"Oh, brother..."
"You're envious. She has accomplished all of these things in my name, things you could never hope to! Ha!"
"Your Creation is the way she is because you handed her all that she is" said the Critic.
"What? She..."
"She has it too easy. Look at the rest of your creatures struggle. Are they not worthy of the Almighty?"
"Of course they are! She helps them, gives them hope and a voice"
"If you little monster didn't have all these things, she'd just be another dot in the Universe"
"No she wouldn't!"
"Face it: if she weren't so damn bright and sparkly, she'd disgrace your memory" said the Critic, drawing on the Creator's forehead with the Stylus.
"I'll bet you she wouldn't!"
"You'll... Bet me, eh?"
"Well, surely..."
"Let me see, then"
"... See what?"
"Let's see if what you say is true"
"True..."
"Take away everything she has. Let her be like all others... Heh, let her be LESS than all others"
"That's going too far"
"Then let's start, and let us see"
"Fine!"
"Fine"
"FINE!"
"Fine, do it"
"I'll do it"
"Do it"
"You'll see... She would never forsake me"
"We'll see... We'll see"
"Um..."
"..."
The Creator froze. The Critic waited, anxious and itchy.
"What, what's the matter?"
"I... Don't know what to do"
"You don't know what to do?"
"Well, I don't know what to do to her first"
"It hasn't stopped all of the shit that happens in the first place"
"Well, maybe I'm just biased"
"Fine, let me do it"
"What? No! You'll kill her and make me start all over again"
"I promise I won't"
"
Your
promise is no good!"
"... Touche, but if you want to hold up this bet, you HAVE to do something to her, dammit"
"Well... What do you propose?"
The Critic chuckled. He cracked his fingers. The Creator gulped, and prepared herself.
"First..."
"Right, First?"