After considerable internal review by the moderation team (the official discussion began in mid-May, with off-and-on discussion as far back as last year), both the "Left Wing Discussion Thread" and the "Right Wing Discussion Thread" megathreads will be permanently closed going forward. While this is not a blanket ban on megathreads, it represents a tightening of the guidelines under which megathreads are acceptable and how they must operate.
What qualifies for a megathread?
A topic which has at its focus a

specific, singular

subject, such as a current news event (IE: election thread, anti-police protests), a frequent recurring debate (IE: abortion, gun control), or a political figure (IE: the US president.)
Discussion on that

specific, singular

subject as the thread's primary focus,

not

simple socializing motivated by underlying interest in the subject. Conversational drift is okay, but it must remain on that specific, singular primary focus.
In short, both the "wing" threads fail both of these metrics. "Left wing" encompasses an enormous range of political ideologies and beliefs ranging from the mildest flavors of left-of-center social democracy clear out to the most extreme variants of communism. "Right wing" similarly encompasses an enormous range of political ideologies and beliefs ranging from mild right-of-center fiscal conservatism clear out to the most extreme flavors of fascism and nationalism. The "wings" are not topics so much as they are measuring tools, and both threads have demonstrated themselves to be prone to considerable off-topic socializing as a result of this overly-broad subject matter.
In addition, it has bred problematic cliques that have become insulated from rules enforcement due to an unfortunate combination of thread participants refusing to report (and even actively discouraging reporting of) rulebreaking conduct and thread outsiders being disinclined to dig into it to locate and report it. Moderation lacks the time and the manpower to babysit such threads personally, and thread regulars have proven repeatedly that they either can not or will not regulate themselves.
If there are other megathreads that you feel similarly fail the above metrics, we will be happy to review additional megathreads as needed. Please include some samples from the thread that you feel indicate it is falling short of the above metrics.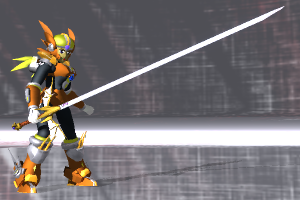 ~Evil Forum Empress Rep Prod the Ninja Admin
~She who wields the Banhammer; master of the mighty moderation no-dachi

Kiritateru Teikoku