How to Make an Effective Forum Sig
With a limit of 800 characters that you have to cram into just 8 lines of text, you might wonder how to go about making a forum sig that is short enough to fit and yet still conveys all the information you'd like to share. This thread is here to provide suggestions and examples of forum sigs to help you organize one... so I won't have to
when somebody reports it for being too long
!
This is a screenshot of a sig I recently had to trim down, and a good example of how to make a sig way too long with unnecessary stuff. This is 14-15 lines on my screen, well over the 8 line limit.
Some of the most common space-eating goofs I frequently run across include:
-Adding an empty line (or more!) between two lines of text
-Putting a single link on each line
-Trying to put all of a nation's military and RP info into the sig
-More than 2 spoiler tags in the sig
-Explaining a DEFCON thing (or worse, having each number of a DEFCON chart on a separate line!)
-Excessive and unnecessary tags. (Multiple align tags for example.)
-Big quote boxes
Determine the purpose of your sig
The first step to making an effective sig is deciding what purpose you're using it for. If you're using your sig space for displaying roleplay information for the Nationstates, International Incidents, Global Economics & Trade, or NS Sports forums, you're going to want to convey different information than you would if you're using that space for World Assembly, Gameplay, or General stuff. Let's compare The Emmerian Unions' sig:

with Bears Armed's sig:

TEU's sig is not something most RPers would have; it's bright, colorful, silly, and sneaks in just barely at 8 lines. In comparison, BA's sig is short, fairly simple, and full of links that contain further info regarding his nation. So you need to think about the content of your sig and decide on that before you start trying to stuff it into 8 lines.
If you're using a sig to share roleplay information, you may be listing basic military or national information: the nation's current DEFCON/ECON/etc status, names of various government personnel, wars and alliances; perhaps sporting events and storefronts. If you're using it to display WA stuff, it might be proposals you're campaigning for, proposals and past resolutions you've authored, and so on. If you're using it to display something else, say, for General or something, you might be including a witty quote you liked, maybe political compass results. You might even want to have a little of all of that!
The spoiler tag is your friend!
If you insist on putting a ton of stuff in your sig, you can use up to two spoiler tags to make it fit. You can cram more information into your sig, but still keep it under 8 lines unless somebody decides to click the little Show buttons to reveal all of your sig. Let's take a look at The Great Lord Tiger's sig, which uses spoiler tags to great effect:

See how tiny and simple that is? It's short, tidy, and unobtrusive. It won't clutter the forum and it's something that isn't going to annoy people to see every single time TGLT posts on the forums. So what's he got under those spoilers? Let's see:

Whoa! Look at all that! We find out that he's a veteran of the old Jolt forum, that he's in two alliances, several handy links to information about his nation and military, that he's currently at IFWAL level 2, and his political compass results! All dressed up nice with a few horizontal line tags and all very neatly centered and organized.
Double-check your spacing and BBCodes!
A surprisingly common mistake I run across is just plain bad spacing. Somebody hits return twice, leaving an empty line in their sig when they don't really need one. If you've only got maybe 3 lines of text, sure you can add a blank line or two without going over the limit, but remember that blank lines DO count toward the total! Generally you don't need to have blank lines; I recommend avoiding them if at all possible.
BBCodes are also a common problem area, especially the align, spoiler, and table tags. If you want everything in your sig centered, for example, you only need to have ONE align tag in your sig. I have seen people put an align tag on every line of their sig; this does nothing except double the length of it, since the align tag automatically adds a line at the end. These tags can be used on a single line, and they will automatically skip down to the next line after they're closed. Compare the results of this:
Code: Select all

[align=center]This block of text[/align]
[align=center]is really kinda[/align]
[align=center]stretched out because[/align]
[align=center]every line has its own[/align]
[align=center]tag.[/align]
This:
Code: Select all

[align=center]This block of text[/align][align=center]doesn't look[/align][align=center]stretched out[/align][align=center]but all the tags[/align][align=center]are on one line.[/align]
And this:
Code: Select all

[align=center]This block of text
is not stretched out
because the entire block
is contained inside
one tag.[/align]
This block of text
is really kinda
stretched out because
every line has its own
tag.
This block of text
doesn't look
stretched out
but all the tags
are on one line.
This block of text
is not stretched out
because the entire block
is contained inside
one tag.
The first is 9 lines long, the second and third are only 5 lines. Efficient use of your BBCode tags can make a world of difference in how compact your sig is. If you have doubts or questions about the BBCodes, you can ask over in
the Technical forum
for help.
Don't list your military in your sig!
This is a common issue, and while you
can
use spoiler tags to hide it, placing all your military details in your sig just looks tacky and disorganized. Whenever you have something that needs to be
listed
, it's far more efficient and easier to
make a thread
or in-game Factbook to make some sort of national or military factbook listing this sort of information, and then simply placing a link to it in your sig. TGLT in the earlier example does this, with links to stuff about his military. Doing this gives you more room in your sig, and more options to describe your military and such in whatever thread or page you link to. Sigs can only have 800 characters remember, whereas a single post in a thread can have several thousand characters!
Compact, compact, compact!
How can you fit more onto one line? Does every link in your sig
need
to
be
on
a
new
line?
Hardly! You can very neatly put links to multiple threads/sites on a single line of text, with some little separator such as | or -- in between each item. It looks nicer AND saves space!
And are quote boxes really necessary? Even a short quote box can take up 4-5 lines all by itself! You can save plenty of space by quoting the old-fashion way, without the quote box. Just list the name of the person you're quoting (some people will also make the name a link to the post or nation they're quoting from,) followed by the quote itself. So instead of this:
Reploid Productions wrote:I am a mod! I say witty things and delete people!
Try this:
Reploid Productions
: I am a mod! I say witty things and delete people!
See? The version with the quote box takes up 4 lines. The version without the quote box only takes up one! That means you've just saved 3 lines of sig space you could use for something else; maybe more quotes! Saving space is important if you want to have a little of everything in your sig, from roleplay info to quotes from NS General. Take a look at my sig:

I've got three blocks of information here. The first line is all roleplay related things; my NS Wiki factbook, the NS Wiki page on the alliance I'm most involved in, and a link to my webspace and a FAQ I wrote for the 3-D modeling program DoGA. The second line is all mod-related stuff; the OSRS, the moderator info thread, and a direct link right to the Getting Help page. After this thread is posted, I'll probably add a link to this on the second line of my sig too. Finally, the third line is just a personal quote, attributed to my nation's leader.
Remember, your forum sig is as big a part of your identity on the forums as your flag/avatar and nation name! Put some thought into it; trust me, it's worth it.
All this being said, if you have any sig-related questions, just want some help tweaking your sig, and so on, the floor's now open. Note that off-topic posts will be removed.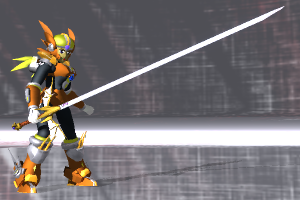 ~Evil Forum Empress Rep Prod the Ninja Mod
~Master of the mighty moderation no-dachi
Kiritateru Teikoku