Okay guys, let's try to corral the speculation about the
News post
here in Technical where it belongs. Let's try to keep on the topic as well, folks; this is about the new region feature(s?) that Max is teasing everybody with.
And yes, I know. It's
almost
April. But it's not April, and those of you who've been around awhile ought to know that we don't tease whatever the April Fools' plan is. (... You would also know that frequently we don't even
have
a plan until like the day before.) So please, stick to the region speculation so we don't get the thread all clogged with April Fools spam.
So! What do you think this is gonna be?
Associations?
Trans-regional alliances? Non-regional alliances? Something else floating around the depths of Technical that I'm forgetting about? Something that
will
enhance/destroy/armageddon R/D gameplay?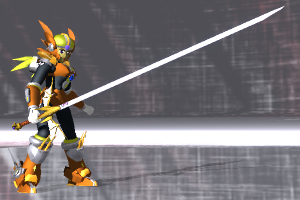 ~Evil Forum Empress Rep Prod the Ninja Mod
~She who wields the Banhammer; master of the mighty moderation no-dachi
Kiritateru Teikoku