No joke, it's taken me entirely too damn long, but I've
finally
gotten the over 70 contest entries narrowed down to the best of the best, those who's entries are sufficiently original, witty, properly formatted and well-edited enough for a shot at the prize! We might even have winners announced before the end of the year, so I'll be able to barely claim that it didn't in fact take an ENTIRE YEAR to get this done!
Without further ado, your finalists are:
Burchadinger
Windica
Dustistan
Lord Grey II
Sanctaria
Rustika
Nation of Quebec
Lenyo
Maurepas
These nine extremely patient and talented folks are now up for review by the rest of the moderator team. Remember, the goal is to find people capable of editing issues, not to narrow the list down to X number of winners. Most likely at least one will make it to Issue Editor, but it's just as possible that all nine could make the cut. The way it's set up is that each of the moderators can vote on as many of the finalists as they want. Any finalist that reaches a specified threshold of votes in favor will be offered the Issue Editor position and will be promoted as soon as they confirm it.
Winners will be announced in this thread as they are determined through the voting in the sekrit mod lair! Congratulations to all of our finalists, and thanks to everybody that participated! I promise the next contest will be faster and better run than this one ended up being, thanks to the lessons learned bumbling my way through this one!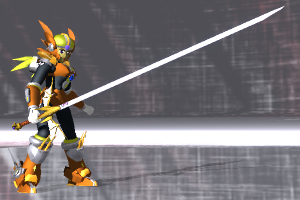 ~Evil Forum Empress Rep Prod the Ninja Mod
~She who wields the Banhammer; master of the mighty moderation no-dachi
Kiritateru Teikoku